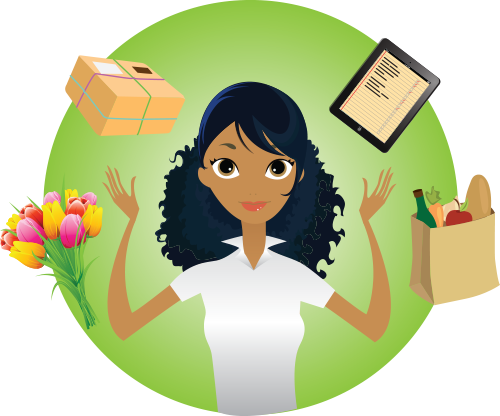 Delegate Your "To Do" List
Services
All errand services start at $30 per hour.
On Site
Services include but not limited to: office assistance, copying, faxing, special assignments, editing, proof reading, overseeing handyman repairs, cable technicians. Set up or break down for parties, dinners, special events, packing, unpacking.
On Line
Services require (1) hour booking minimum. Research hard to find items, make reservations, book travel arrangements, design itinerary, return emails, send out invitations or thank you notes, design power point presentations or Prezi's, research, Event planning and logistics, etc.
On The Go
Services include but not limited to: pick up/drop off dry cleaning, personal shopping, deliver items, grocery shopping, gift shopping, make deposits, deliver flowers, courier services, Uber rides, food delivery, or car detail services.
What Services Do We Offer?
Services include but are not limited to:
For Your Home
Grocery shopping for home or office.
Light food prep for dinner party or event.
Set up and breakdown for party or event.
Dry cleaning pick up or delivery.
Make bill payments.
Coordinate moving, packing, unpacking and utility set up.
Recycling drop off or pick up.
Donation drop off, pick up.
Forgotten lunches, house keys for children.
Oversee house staff, handy man, cable technician or plumber.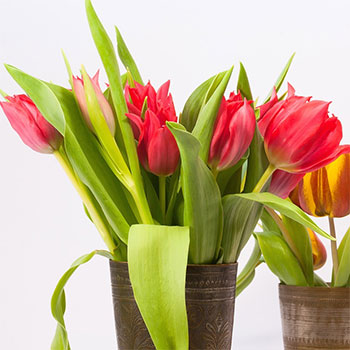 For Your Everyday Life
Merchandise return or pick up.
Package handling for Mail/FedEx/UPS.
Food delivery for breakfast lunch or dinner.
Order and deliver flower arrangements.
Personal shopper for gifts.
Prescription pick-up and delivery.
Reserve hotels, book travel arrangements and advance logistics.
Dry cleaning pick-up and delivery.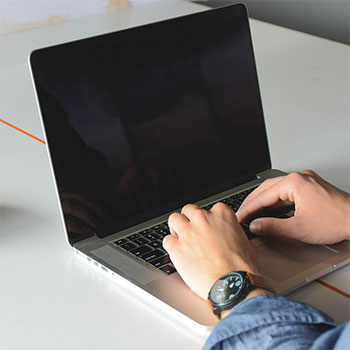 For Your Office
Business Office assistance or research (on site or on line).
Editing, copy writing, proofreading.
Car wash, maintenance, drop off and pick up.
Book hotel reservations, travel arrangements, appointments or find tickets.
Event planning and management (contact Danielle for best rate)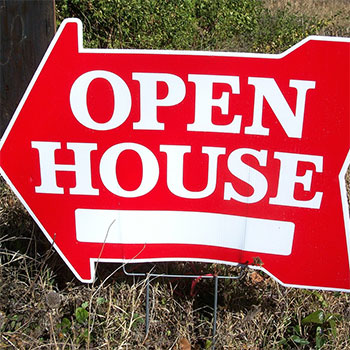 Real Estate Services
Help set up for open houses or showings.
Data entry.
Utility Set Up/Disconnect.
Coordinate moving arrangements.
Post signs in yards.
Stuff mailers, letters, advertisements.
Deliver paper work, contracts, checks and other documents.
Make bank deposits
Pricing Structure
(1) Hour minimum required
No charge for mileage 
Each additional minute after the original service hour is prorated at .50 cent per minute.
If your (1) hour service goes over (31) minutes you will be charged an additional full hour.
All Day Package
8 hours of Danielle's time for onsite, online and on the go services are originally $240.00. For a limited time 8 hours is $192.00 giving you 20% off.
Need "All Day Service"? Call Danielle or click here to schedule your 'All Day" appointment:
How much is the service?
Currently the fee is $30 per hour and there is a 1 hour minimum. If your errand service takes longer than 1 hour you will be notified and charged .50 cents per additional minute. If your errand takes longer than 31 minutes you are automatically charged an additional $30 per hour.
For ex, "Mr. Smith requests Danielle's grocery service. His grocery shopping list is long and from cart to cupboard, Mr. Smith's errand takes 1 hour and 41 minutes. Mr. Smith is charged $60 for the errand service and $100 for the cost of his groceries."
Why do you need my debit/credit card immediately?
Your credit card reserves your service hour.
There is an inital $15 deposit charged to your card.
Weekend rate and advance service request- A $15 deposit is withheld
Same day service request-Full payment is required
All Day service request- Requires a 50% payment.
You must cancel 48 hours in advance to get your initial $15 deposit back. If you cancel within the 48  hour window your cancellation fee is $30.
For ex, "Ms. Smith requests Danielle's grocery service online. Using her credit card, Ms. Smith reserves 1 hour of grocery service on Tuesday. Her card is immediately charged a $15 deposit. She wants her grocery shopping completed and delivered by Saturday. Ms. Smith has until Thursday to cancel her errand service and still receive her $15 deposit back. If Ms. Smith cancels after Thursday she will be charged a total of $30.
How will I know when my errand is being worked on or completed?
You will receive a notification like the following:
"YOUR ERRAND IS SCHEDULED FOR 10 A.M. YOU WILL RECEIVE AN EMAIL RECEIPT AND SUMMARY OF YOUR SERVICE ONCE IT IS COMPLETE."
Again, if your errand goes over the scheduled time you will be notified.
Is there a cancellation fee?
Yes the cancellation fee is $30.You must cancel 48 hours in advance.
Can I pay in cash?
Yes, if your errand requires a face to face meeting; you can pay the remaining balance in cash. However, the initial service request requires a $15 deposit and must be made online with a debit or credit card.
How much notification is needed?
If there is availability on the calendar, it's yours!